A mug specially suitable for the Bubble-Tea tapioca pearls thanks to a large integrated straw.
Also adaptable to all other drinks : smoothie, milkshake, coffee, hot chocolate, tea...
An innovative, isothermal, practical, ecological mug...
It can be transported in your bag and doesn't spill. It can be filled with hot or cold drinks.
It is usable again and again. It doesn't clutter up our trash cans !
Ce mug isotherme de 65cl, pratique, écologique et personnalisable existe désormais !
Nous sommes les seuls à produire ce «Bubble-Tea Mug». Le Bubble-Tea mug isotherme, transparent, ré-utilisable, équipé d'une grosse paille intégrée vous permettra de déguster votre boisson préférée chaude ou froide (Bubble-Tea, milkshake, smoothies, café, thé, jus de fruits…) sur le chemin et de pouvoir vous réapprovisionner tout au long de la journée. Tout cela en réduisant vos déchets plastiques ou cartons.
Bubble-Tea usually comes either in a plastic cup for a cold drink, or in a paper cup for hot drinks. The glasses or the cups are sealed with a plastic film thanks to the "sealing-machine". The plastic cups are transparent so you can see the tapioca pearls while the cardboard cups remain opaque.
Regardless, plastic cups or paper cups pile up in and around our trash cans, easily contributing to the deterioration of our environment.
En résumé, nous avons une boisson surprenante, goûteuse, saine, en cours de diffusion mondiale, d'un côté. Et de l'autre, nous avons un mug «miracle» qui existe désormais  et qui pourrait intéresser non seulement les amateurs de bubble-tea, mais également les buveurs de milkshakes, de smoothies, de café et ou de thé, ainsi que les professionnels restaurateurs ou fast-foods, ou encore les entreprises désireuses d'associer leur image à un produit innovant et favorisant l'éducation des consommateurs et la préservation de notre environnement.
Hence the idea of offering quality transport mugs, specially adapted to tapioca pearls...
Drinking from a Bubble-Tea Mug could therefore become a citizen gesture ! Support an innovative, ecological and citizen project !
The Bubble-Tea Mug was awarded in 2016
TEA AND BUBBLES awarded with an A.I.F.F. at the Lépine Competition at the 2016 Paris Fair!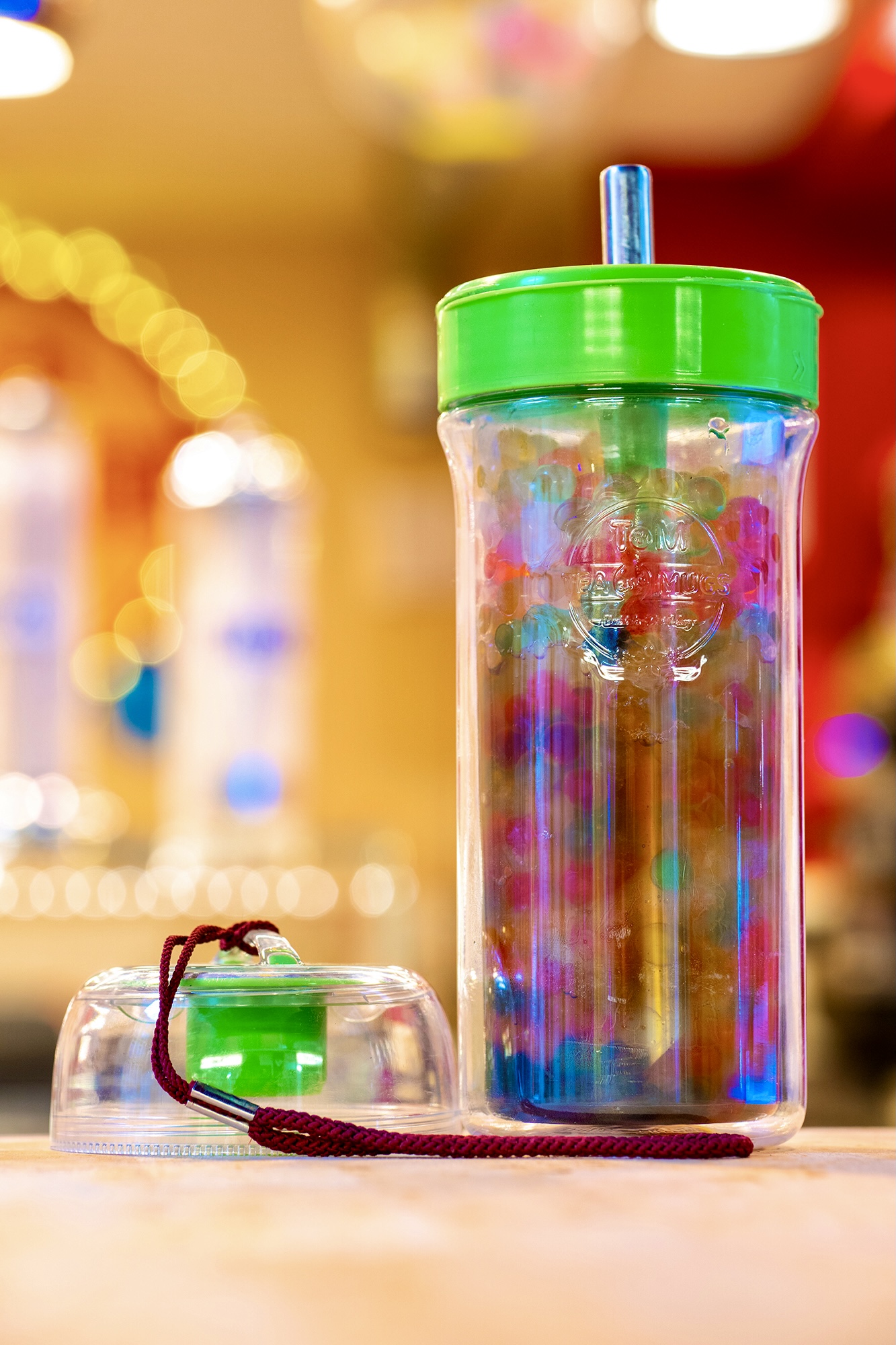 1
Removable and interchangeable straw
2
A transparent, isothermal, food-grade plastic mug.
3
Screw-on lid, to close or open the mug.
Some articles on the Tea
&

Mug: